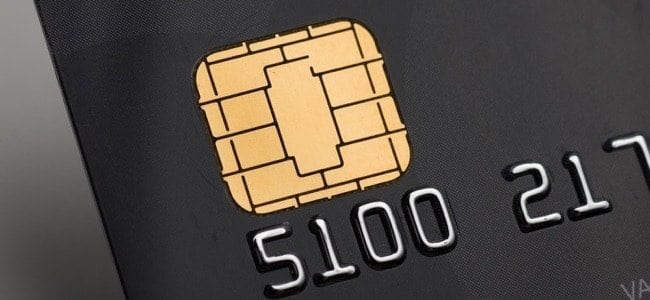 John Goldsmith provided insight in the September/October 2017 issue of Retail Merchandiser, highlighting retailer liability and risk mitigation related to fraudulent purchases using chip credit cards.
Due to massive global credit card fraud, the EMV standard (Europay, MasterCard and Visa) was adopted throughout most of the world, including the U.S. Since the EMV system was adopted in the U.S., in-person credit card fraud has dropped significantly. However, there are still risks associated with the EMV chip card. "One significant risk of a chip card is if the EMV chip, which is glued into the card, falls out or is removed," explained Goldsmith. "The removed chip glued into another credit card can be used for unlimited transactions until canceled."
Who is liable for this type of scam? "While the customer generally has no liability, the credit card issuer or the merchant will be liable depending on who has adopted the least EMV-compliant technology," noted Goldsmith. "This is a change from the old rules, and is intended to move the payment industry into EMV technology to avoid liability exposure for fraud."
The merchant will be liable if the card issuer has adopted the "chip and PIN" standard, which requires a pin code to be entered along once the encrypted chip is inserted, and the merchant has not. However, the issuer is liable if they are not set up for chip and PIN technology but the retailer is. "If neither the card issuer nor the retailer has adopted chip and PIN technology and a stolen chip is used in another card, traditional fault principles apply," said Goldsmith.
There are ways for retailers to reduce liability for these types of situations. "Retailers can reduce liability for this type of credit card fraud by regular training of point-of-sale personnel and 'secret shoppers,' to make certain credit card receipts are compared with the credit card used in the transaction," explained Goldsmith. As more fraudsters learn about EMV technology, more scams will occur, requiring more diligence by merchants and card issuers. "Ultimately, following the global standard of 'chip and PIN' provides the best protection for retailers against chip, and most other, credit card frauds." Click here to view the full article.