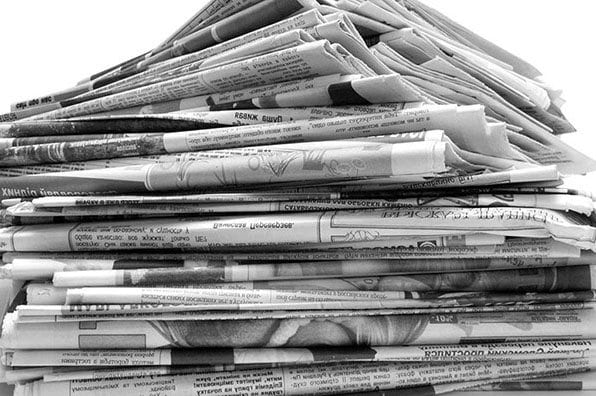 TAMPA, FL – Trenam is pleased to announce that 32 of the firm's attorneys have been named to Best Lawyers in America 2016. These attorneys are selected as the top lawyers practicing in Florida according to their peers.
The following attorneys were recognized as 2016 Best Lawyers in America:
* Listed as 2016 Tampa Bay Lawyer of the Year in their Practice area.
| | |
| --- | --- |
| Albert C. O'Neill (Tampa office) | Tax Law |
| Bruce Marger (St. Pete office) | Litigation – Trusts and Estates |
| Charles F. Ketchey (Tampa office) | Commercial Litigation |
| Charles M. Harris (St. Pete office) | Commercial Litigation |
| Michael O'Leary (Tampa office) | Tax Law |
| David R. Brittain (Tampa office) | Real Estate Law |
| Don B. Weinbren (Tampa office) | Health Care Law |
| Gary I. Teblum (Tampa office) | Corporate Law |
| Gerald D. Davis (St. Pete office) | Commercial Litigation |
| Harold W. Mullis (Tampa office) | Corporate Law |
| J. Alan Asendorf (Tampa office) | Real Estate Law |
| J.Eric "Tate" Taylor (Tampa office) | Trusts and Estates |
| John S. Vento (Tampa office) | Litigation – Construction |
| Marie Tomassi (St. Pete office) * | Appellate Practice |
| Marvin E. Barkin (Tampa office) | Litigation – Banking & Finance |
| Mary H. Quinlan (Tampa office) | Real Estate Law |
| Michael P. Horan (St. Pete office) | Bankruptcy & Creditor Debtor Rights |
| Monica B. Mason (Tampa office) | Copyright & Trademark Law |
| Nelson T. Castellano (Tampa office) | Corporate Law |
| Paul D. Bain (Tampa office) | Eminent Domain |
| Richard M. Leisner (Tampa office) | Securities Regulation |
| Richard H. Sollner (Tampa office) | Real Estate Law |
| Robert C. Decker (St. Pete office) | Real Estate Law |
| R. Donald Mastry (St. Pete office) * | Real Estate Law |
| Robert G. Stern (Tampa office) | Real Estate Law |
| Robert H. Buesing (Tampa office) | Commercial Litigation |
| Roberta A. Colton (Tampa office) | Bankruptcy & Creditor Debtor Rights |
| Stanley H. Eleff (Tampa office) | Commercial Litigation |
| Thomas D. Aitken (Tampa office) | Trusts and Estates |
| William C. Frye (Tampa office) | Commercial Litigation |
| William G. Scott (Tampa office) | Real Estate Law |
| William K. Zewadski (Tampa office) | Bankruptcy & Creditor Debtor Rights |